IISE was founded to provide industry leading technical training in Solar energy courses in India. Our foremost aim is to empower people, communities, Solar panel companies in India and businesses worldwide.
We have a team of highly qualified solar professionals from reputed Solar panel companies in India with expertise in evaluation and curriculum development for the solar industry. Our ability to provide value focused training is very popular among the students. Our instructors fully understand your needs with a commitment to mentoring you to the right career goal for the solar industry.
SOLAR PRACTICAL WORKSHOP PHOTOS - Solar energy in India
PG DIPLOMA IN SOLAR RENEWABLE ENERGY
It's limited seating! Hurry up
Job opportunities Solar energy in India 
The Solar industry as a whole is growing fast and will play a key role in our global energy supply in the future. So working for Solar panel companies in India in Solar sector can be a good strategic choice for future career opportunities. Solar energy in India offers a wide range of attractive jobs requiring different skill sets, ranging from the technical solar design to the commercial field of the Solar panel business. Some of the job roles available in the market are listed below.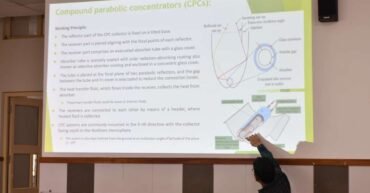 Exploring the Pros and Cons of Pursuing a PG Diploma in India
Exploring the Pros and Cons of Pursuing a PG Diploma in India: Is it Worth the Investment? Are you considering pursuing a PG Diploma in India? It's important to carefully weigh the pros and cons before making a decision. A PG Diploma can offer numerous benefits, such as specialized knowledge and skills that can enhance […]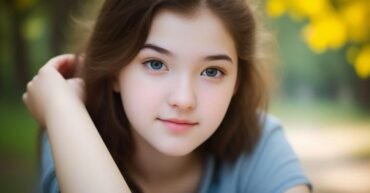 Why take short-term courses after 10th grade?
Why take short-term courses after 10th grade? The education system in India emphasizes academic excellence, which is undoubtedly a valuable trait. However, it's not the only thing that matters in the job market. Employers these days are looking for individuals who have a broad range of skills and experience. That's where short-term courses come in. […]
Top 10 Solar Panel Manufacturers in India: Harnessing the Power of the Sun
As the world shifts towards renewable energy sources, solar power has emerged as one of the most promising solutions. In India, the solar energy sector has witnessed significant growth in recent years, with the government's focus on clean and sustainable energy. One of the key components of a solar power system is the solar panel, […]
Subscribe now and receive weekly newsletter with educational materials, new courses, interesting posts, popular books and much more!
To start a solar business in India becoming a distributor for Solar panel companies in India or start a solar job in a solar company, the first important thing a solar energy enthusiast should do is to enroll for a solar system training program from a reputed solar training institute in India.
Solar Energy business involves manufacturing solar PV systems, Solar panel companies in India, solar inverters, Sales & marketing of Solar products like Solar Water heater, Solar Water pumps and installation & commissioning of Solar projects. There is also a huge demand in the solar industry for resident Solar sales Engineers who can sell solar panels in the rural areas of India.
Virendra Rathore
Advanced Solar Power Systems
If I could give 100 stars for support and attention to detail I definitely would. We are very pleased with the quality of the courses provided by IISE.Their students get the very best in terms of the depth of understanding and acquisition of useful skills possible and also they have been able to create customised courses to fit our business exactly. IISE have done everything they possibly could to help us ensure that the interns recruited by us get top quality training.
Rishi kapoor
Adler Group
Solar companies are always reluctant to recruit fresh engineers as they have to spend months & months training them. IISE does this work for us with an industry standard syllabus and practical exposure to the various aspects of latest products & technology used in the solar installation. This course gives students the practical methods of learning.
Sanjay Kumar
Trans Solar Technologies
In my 20 years of attendance at various courses. This is right up there with the best. Good content, good lecturers and the restriction of the numbers of students on the course really makes this learning very exclusive & one of the best in the industry.
Mahesh Sharma
Solar NH exports
I would like to express in writing my appreciation at the professionalism and ease in which this course is conducted. To tackle such a complex topic in such an easy manner says volumes. I think everyone who attends this course feels a lot more confident that they can take any lucrative & well paid position in the solar industry!
Sudhir Naik
MG Solar systems
I highly recommend this course to engineering graduates who are interested to work in this industry. The time spent with IISE will help them in the longer run while competing with other aspirants in the solar field !
R Subramaniam
Indigo Solar
"It's a very interactive course. The course covers all the necessary skills and tips to enable you to start working in the industry. We treat highly of IISE graduates and will be recruiting them for our prestigious projects at least for the next few years.!"