The benefits of  Solar Power in India
April 27, 2019

Posted by:

iisemumbai

Category:

Solar News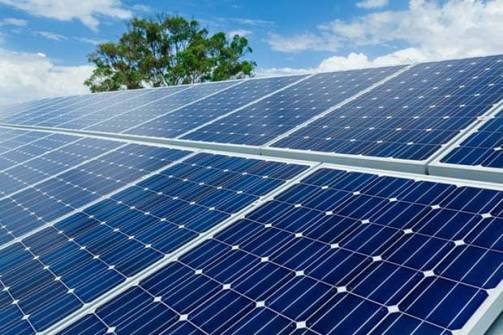 The benefits of  Solar Power in India
Whether you are looking to save money when you buy solar panels or just interested in information on solar power, IISE blog for Benefits to Install Solar Rooftops strives to be a great resource. Feel free to sign up for our RSS feed to get notified about new blog posts, certified training, facebook posts. This blog will focus on the latest industry news and other useful solar power information.


Residential Solar Power Myths
1. "
Solar is too expensive
." In fact, the opposite is now true – millions of Americans can actually save money by getting most of their energy from a solar power system.2. "
The only way to go solar is to sign a 15 or 20 year lease
." In recent years, a large number of homeowners have adopted solar via a lease. 
They would have saved much more
 had they obtained their own financing through government backed home improvement loans.
3. "
Solar is not efficient enough or the technology is not ready for mass adoption
." Solar cell technology has been capable of supplying enough energy for the average homeowner for decades now. Now is the time to "go solar".
4. "
It will be more difficult to sell my home with a solar power system on it
." Another example in which the opposite is true. If you own your system, it will add value to your property and actually make it easier to sell your home.
5. "
Maintenance must be a hassle
." There is virtually no maintenance involved with the ongoing use of a solar power system.
The benefits of  Solar Power in India
Welcome to the Solar Power revolution in India. The cost of  Solar power per unit today is easily less than what electric utilities charge. As displayed by the Cost of Electricity chart, a homeowner will pay many thousands more in electric bills over a 25 year period by not switching to solar power.
While the numbers in the chart are approximations, they display fairly accurate differences in the cost of electricity between purchased solar, leased solar, and relying solely on a utility. This is actually an extremely conservative estimate concerning the cost of utility electricity. This is because the chart assumes no increase in costs. The fact is that utilities have historically raised rates almost every year. So the real cost of utility energy for the average homeowner over the next 25 years would realistically be much more than  ₹ 950,000.
The chart also shows how leased solar can cost homeowners many thousands more compared to purchasing with cash or acquiring readily available financing. Leasing solar no longer makes sense. Truly affordable solar installers do not push leases. It's time that homeowners take control of their power bills. Take the first step and fill out the form on this page to get a free solar power price quote.